Breda, The Netherlands 🇳🇱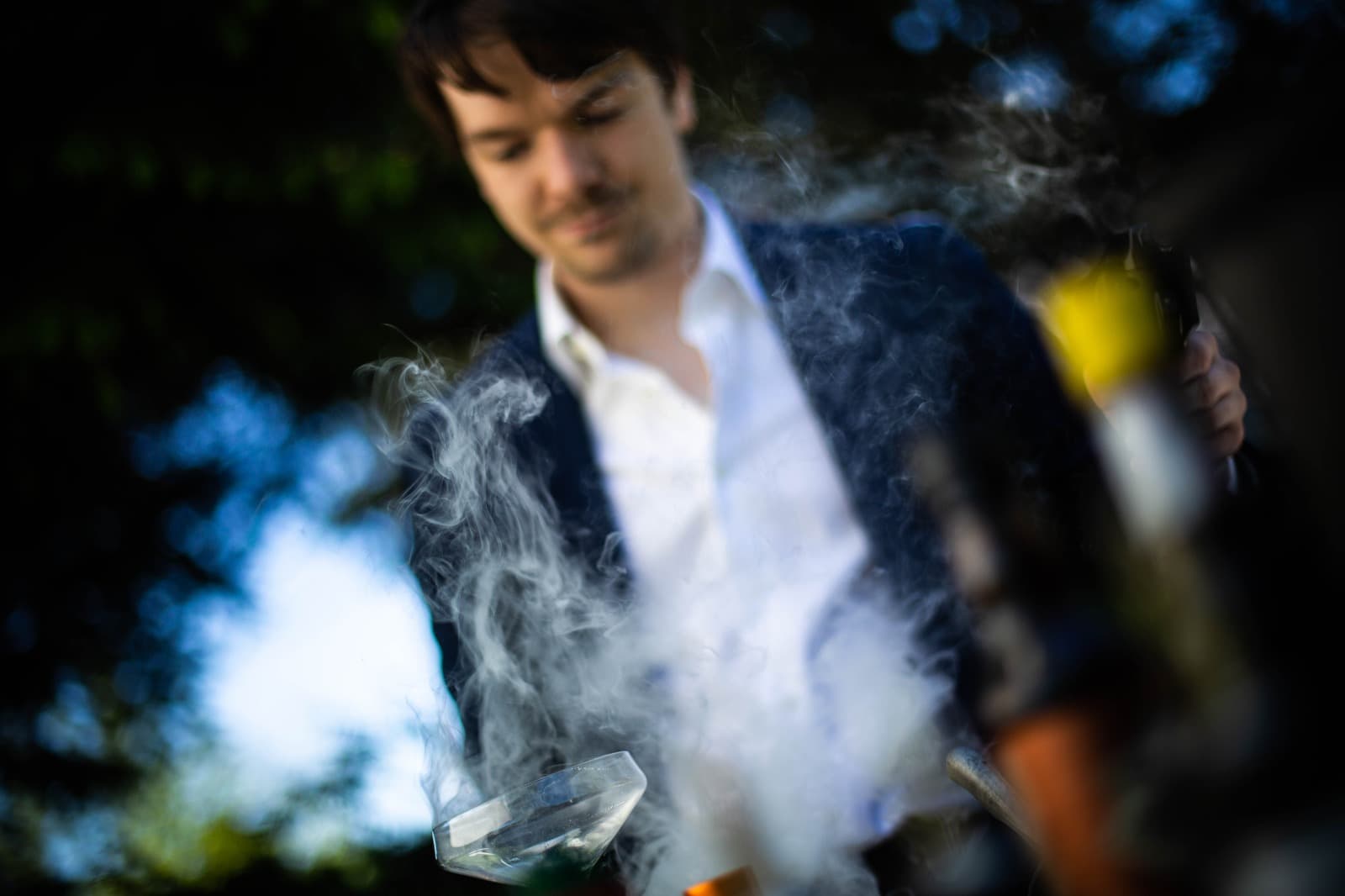 Preparation
Chef Daniel Vergouwen will arrive 1 hour in advance of your event
Extras
Special tableware, rings that need to be hidden. Anything goes.
Clean
Your kitchen will be left cleaner than it was when Chef Daniel Vergouwen arrived.
About Chef Daniel Vergouwen
Met meer dan tien jaar ervaring in verschillende segmenten van de horeca is Daniël een ware vakman. Tijdens dit decennium heeft Daniël verschillende keukens gezien en geleid en hiermee duizenden gasten verzorgd met heerlijke (thuis)diners, caterings en partijen. Daniël is WSET-2 en WSET-3 gediplomeerd.
Uiteraard komt zijn smaak voor goed eten en mooie wijnen niet zomaar tot stand. Daniël is zeer gepassioneerd en een echte levensgenieter, die niet te huiverig is om iets nieuws te proeven of te proberen. Zijn ervaring in de horeca samen met zijn passie voor wijnen komt in de vorm van Huissommelier tezamen tot een prachtig huwelijk.
Impressions
5 (3 reviews)
Afgelopen zaterdag heeft Daniel voor ons gekookt. Het eten was in 1 woord geweldig. Prachtige afwisseling van vlees en vis en groenten met hele mooie wijnen. Het eten zag er ook heel mooi uit. En we werden ook nog eens helemaal top bediend. Een avond om nooit te vergeten. Wij vinden dit echt sterren niveau.
Juliette - Een avond om nooit te vergeten
Voor het 50-jarig huwelijksjubileum van mijn ouders hebben we chef Daniel een 7-gangen diner laten verzorgen van werkelijk TOP kwaliteit. Drie heerlijke amuses vooraf met aperitief, gevolgd door een heerlijk hoofdgerecht, nagerecht en een heerlijke cognac. Veel kennis van bijpassende wijnen, uitgebreide uitleg over de gerechten en de service eromheen was ook super geregeld.
Jaap Hellemons - Werkelijk een unieke ervaring, welke zeker voor herhaling vatbaar is.
Things you should know
Health and Safety
Insured when using the platform
Cancellation Policy
Free cancellation for 7 days before the event. Review the Host's full cancellation policy which applies even if you cancel for illness or disruptions caused by COVID-19.
Home made products by Chef Daniel Vergouwen
Our chefs can sell mealboxes, dinner boxes, and other specialities, such as pasta or sauces
Chef Daniel Vergouwen does not sell any products yet.
Other chefs like Chef Daniel Vergouwen