Amsterdam, The Netherlands 🇳🇱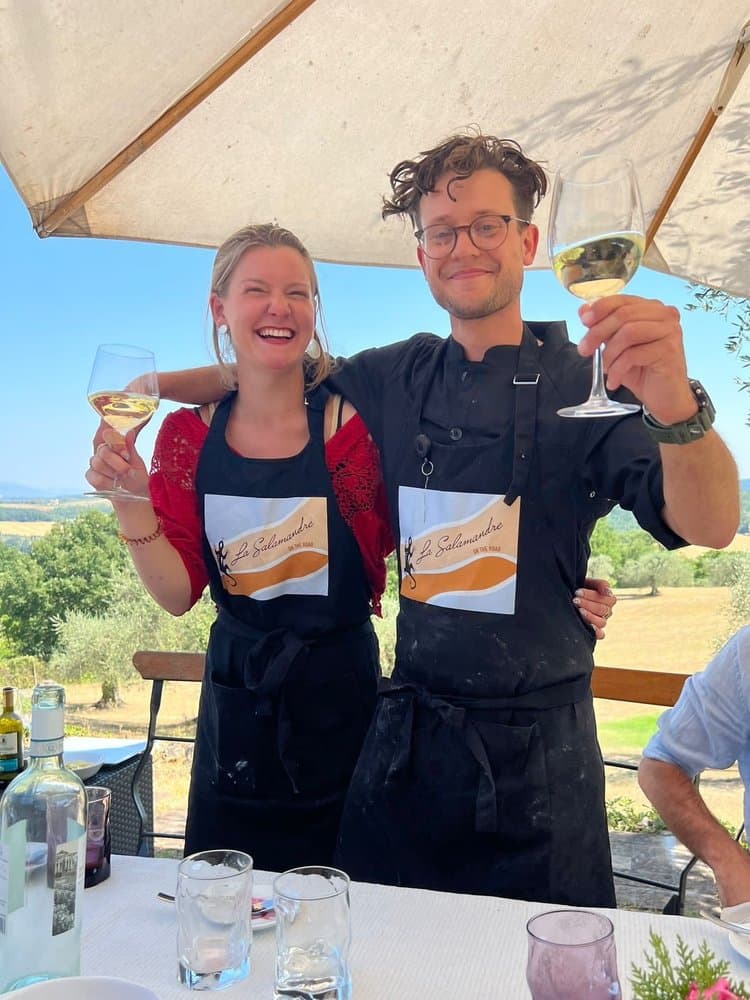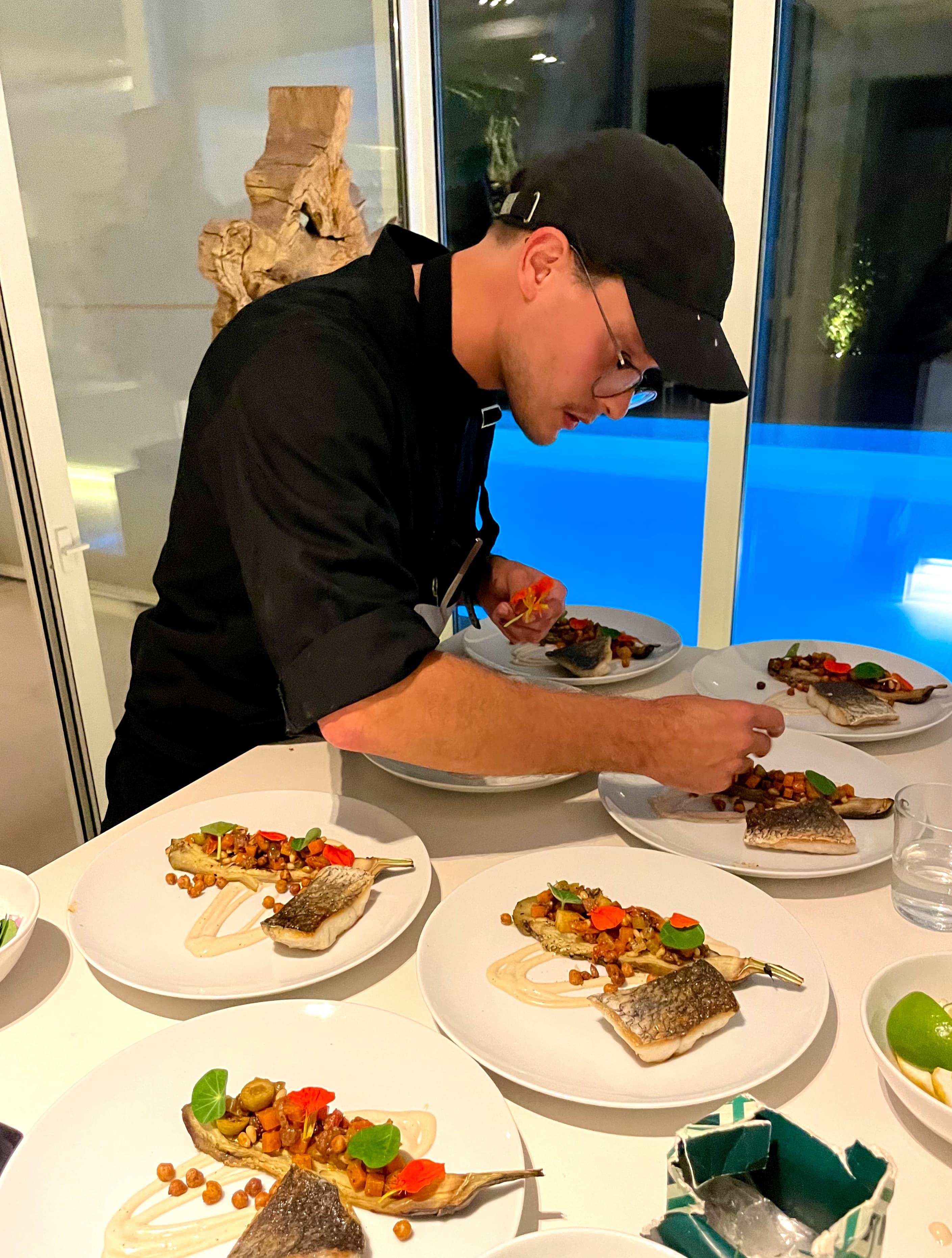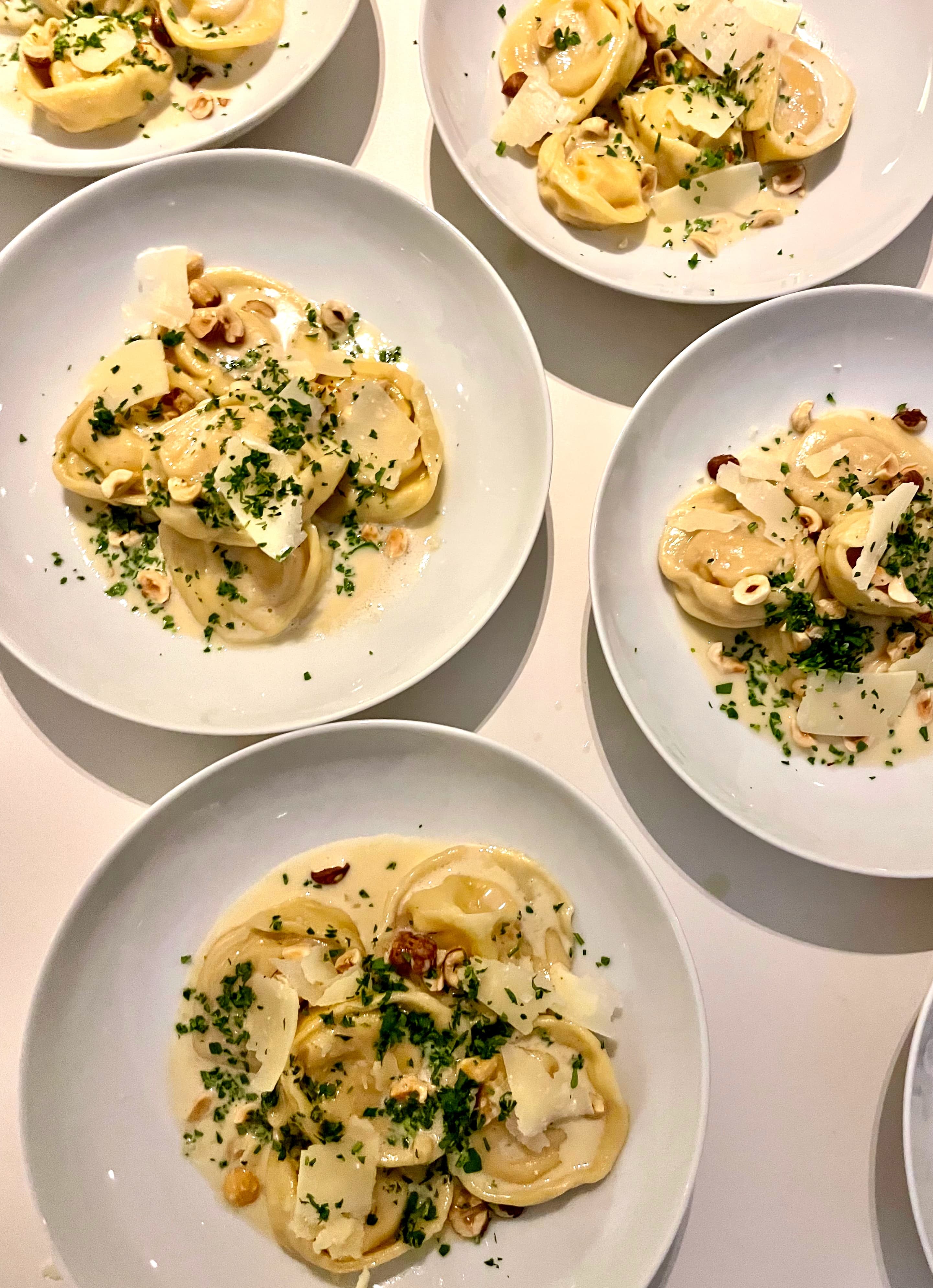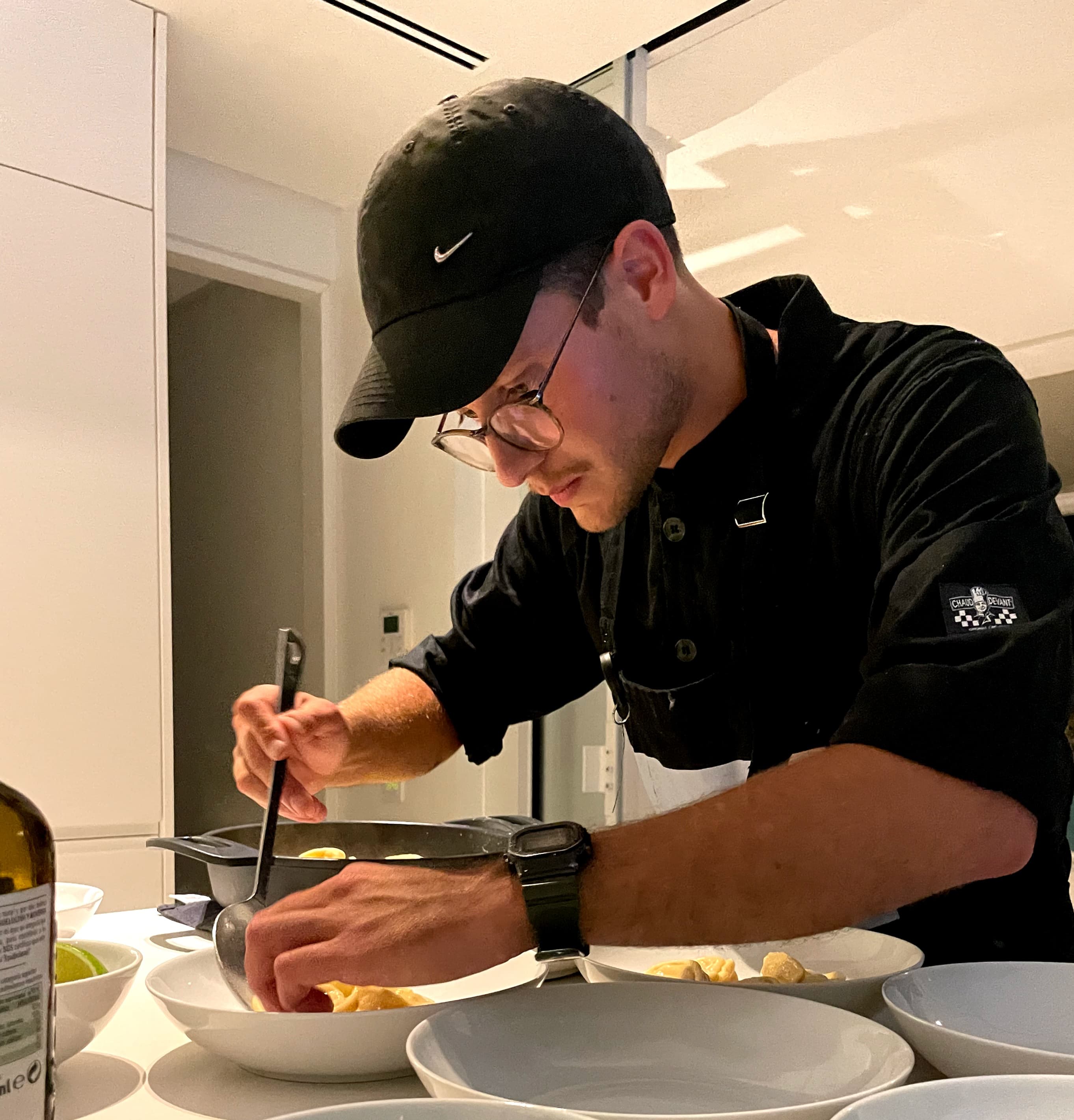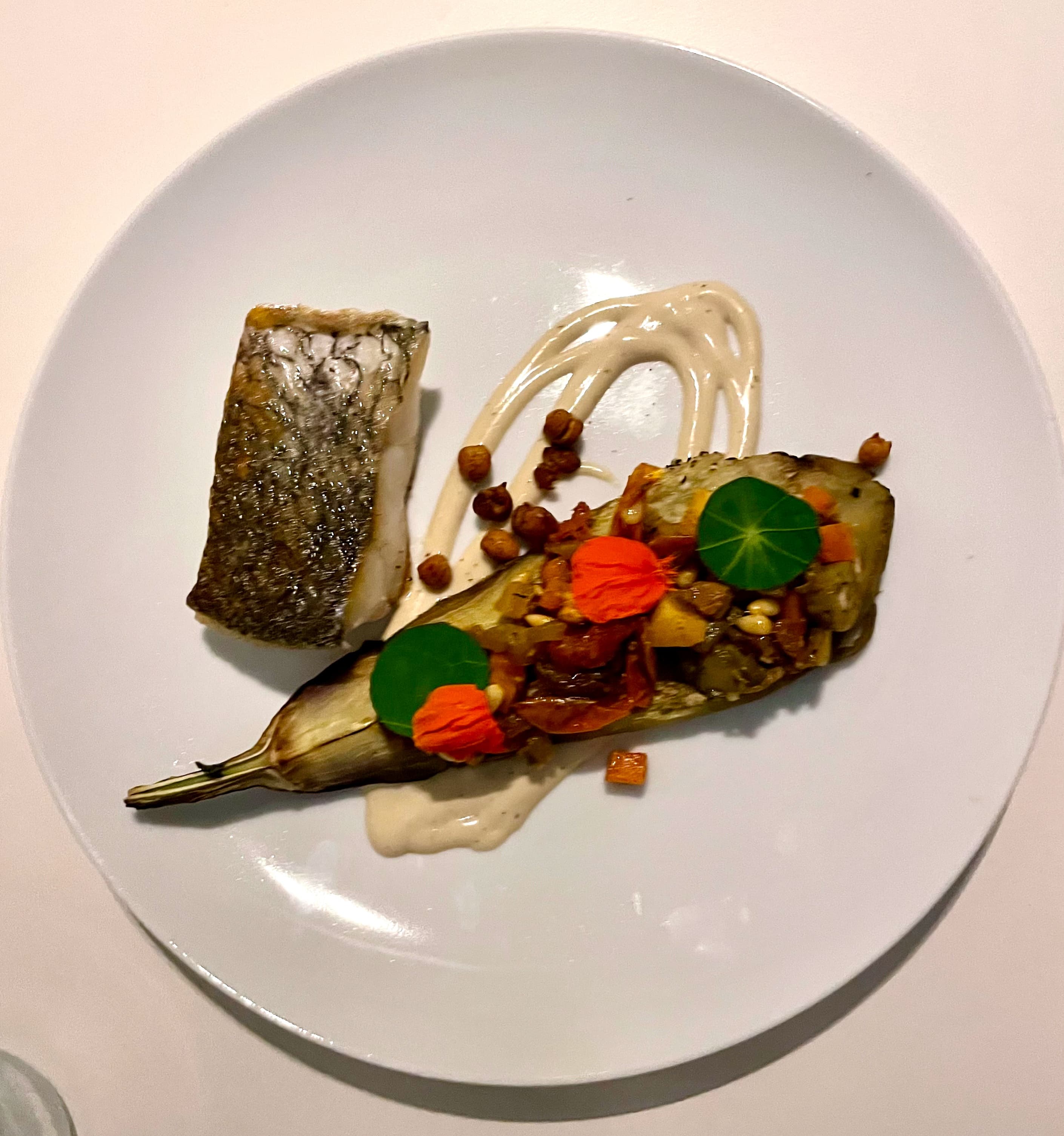 Preparation
Chef Kjelld van Essen will arrive 1 hour in advance of your event
Extras
Special tableware, rings that need to be hidden. Anything goes.
Clean
Your kitchen will be left cleaner than it was when Chef Kjelld van Essen arrived.
About Chef Kjelld van Essen
Hi there, Kjelld here: your private chef for the day!
I simply love the sight of a nicely decorated table full of good food and wine, with a lot of people around it having a good time. This is really what get's me going. For the past four years, I've worked my way through the kitchen: from 'chef de partie', to 'chef' of that same restaurant. It made me learn a lot about food, but the most important thing I learned is that as a cook, you never stop learning.
Being the son of a German father and an Indonesian mother, made me experience a lot of different kind of flavours growing up. Later in life, this made me really interested in exploring other countries and cultures through food. Which is why my girlfriend (Luna) and I decided in July 2021 to build our own campervan, rent out our house and live a nomadic lifestyle, to explore Europe and beyond. So far, our travels have taken us through France, Spain, Portugal and Austria. I very much like the idea of putting the flavors and dishes, that we've encountered during our travels, on your dinner table.
I cook with a less-is-more mentality and with respect to the tradition and culture where a certain dish or ingrediënt comes from.
With a background in Nutrition & Dietetics and a vegetarian girlfriend, I'm very familiar with all different kinds of cooking. Whether it is cooking for vegetarians, allergies or other specific diets. I'm always open for ideas or special requests regarding your dinner.

Impressions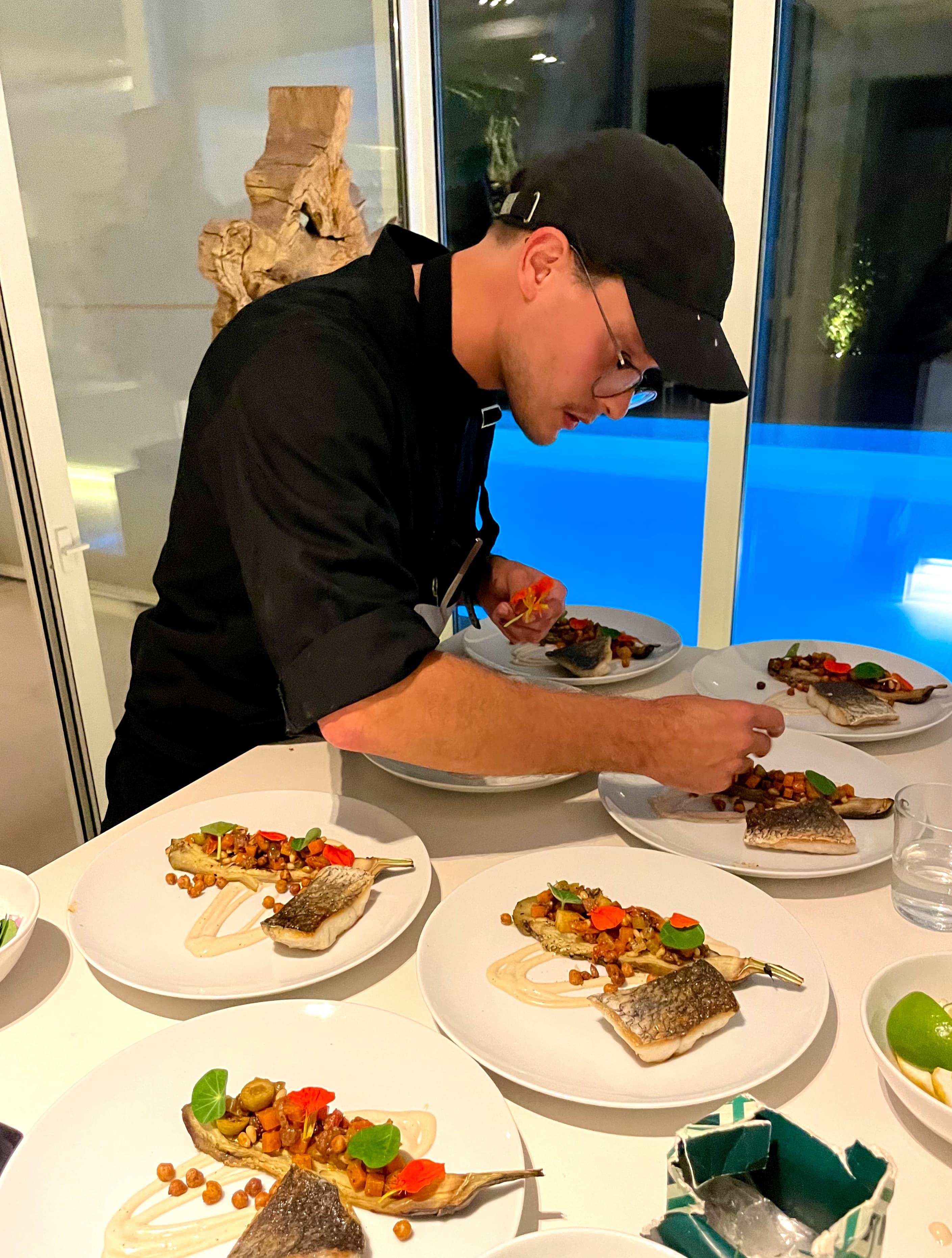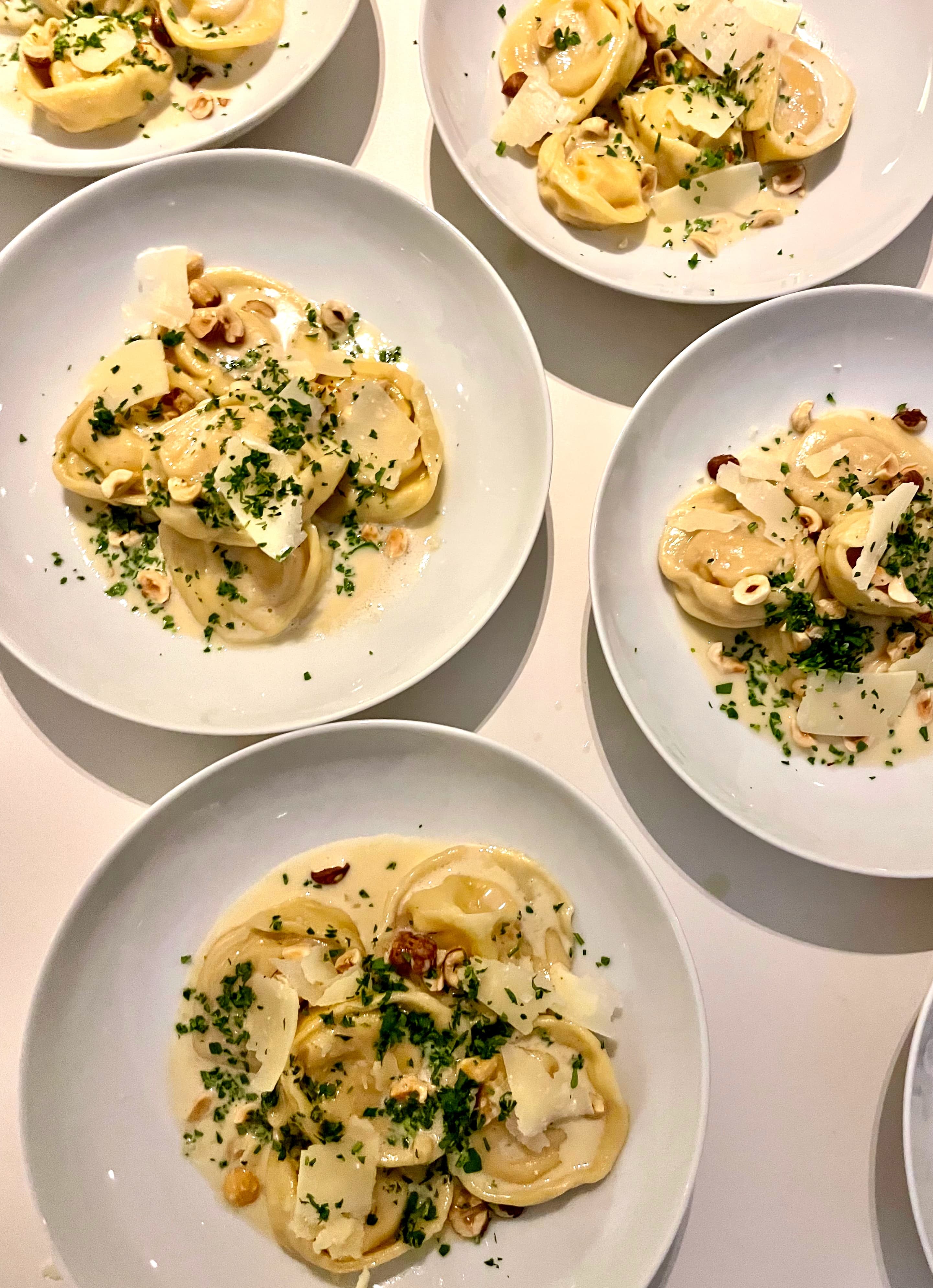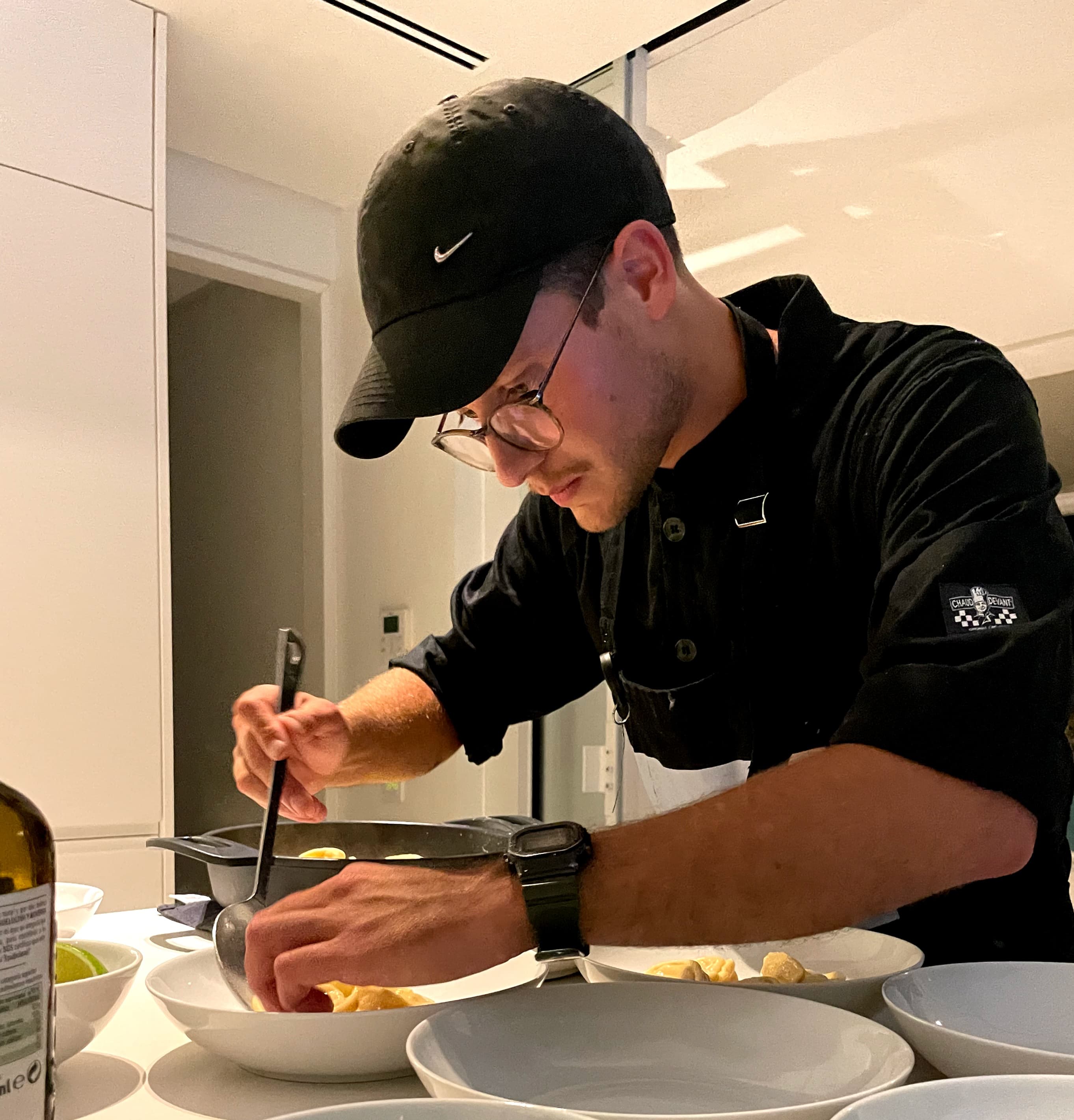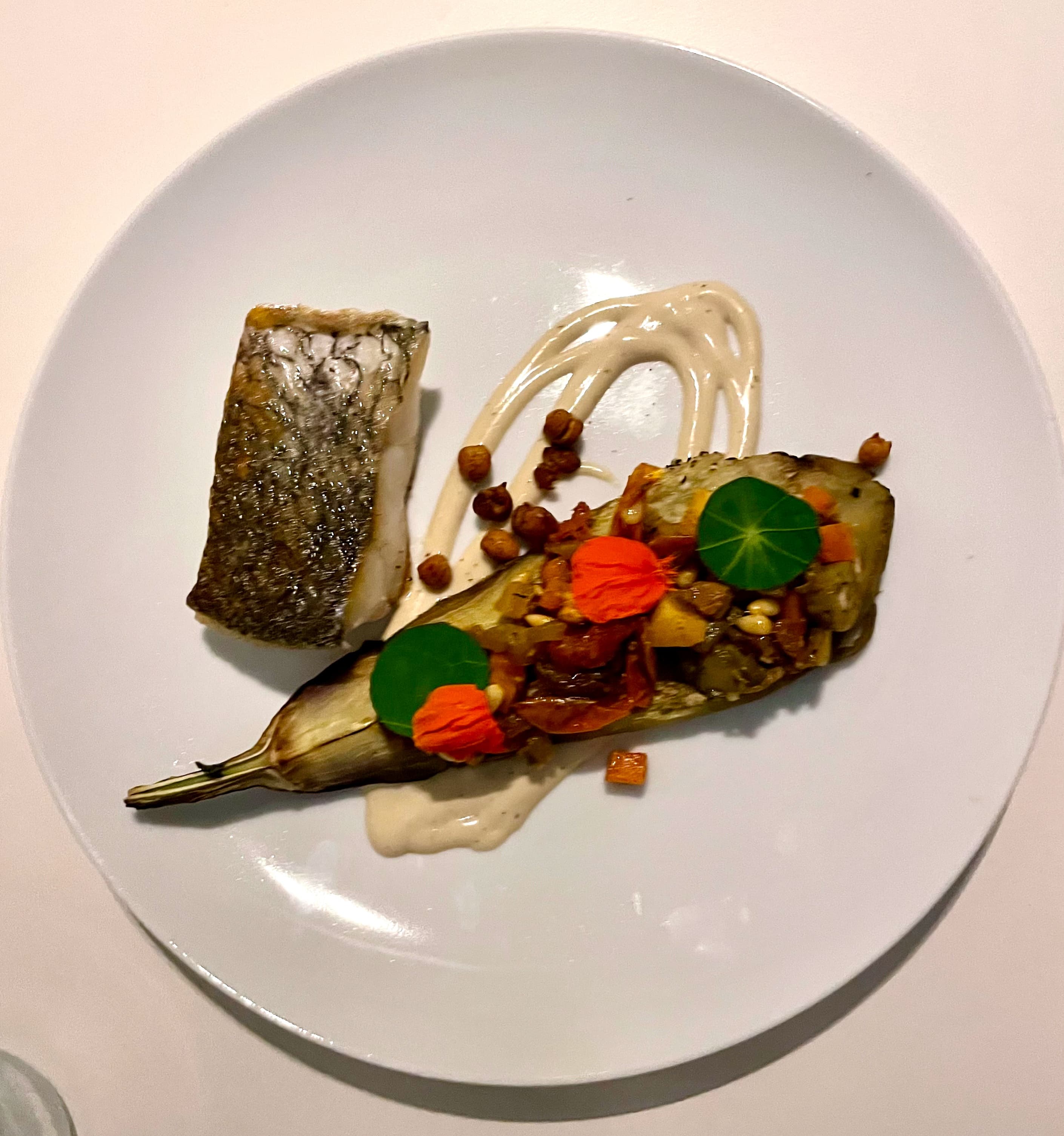 Things you should know
Health and Safety
Insured when using the platform
Cancellation Policy
Free cancellation for 7 days before the event. Review the Host's full cancellation policy which applies even if you cancel for illness or disruptions caused by COVID-19.
Home made products by Chef Kjelld van Essen
Our chefs can sell mealboxes, dinner boxes, and other specialities, such as pasta or sauces
Chef Kjelld van Essen does not sell any products yet.
Other chefs like Chef Kjelld van Essen