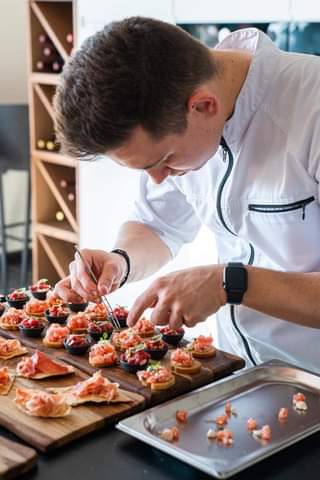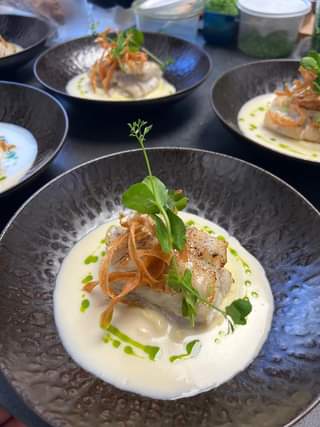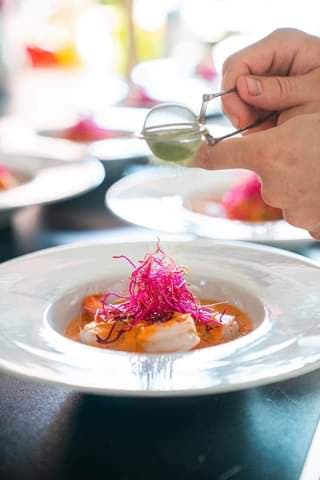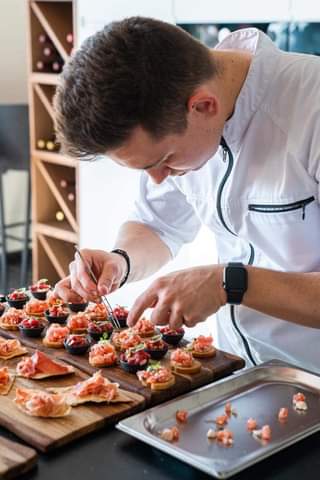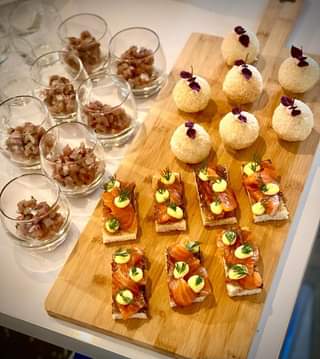 Preparation
Chef Konrad Godlewski will arrive 1 hour in advance of your event
Extras
Special tableware, rings that need to be hidden. Anything goes.
Clean
Your kitchen will be left cleaner than it was when Chef Konrad Godlewski arrived.
About Chef Konrad Godlewski
Waarom uit gaan eten als je eigen huisje het gezelligste restaurant kan zijn?
Door Konrad in huis te halen wordt een dinner organiseren voor vrienden en familie een stuk eenvoudiger.
Laat u verwennen door de kookkunsten van Konrad. Een geheel verzorgd diner in uw eigen huis. U hoofd niet te hoeven breken over de menusamenstelling, niet vijf keer terug naar de supermarkt om een vergeten ingrediënt en geen stress achter het fornuis tot de gasten arriveren.
Het bijzondere van een kok in uw huis, is de mogelijkheid om alles in te vullen naar eigen wens. U kiest zelf met welk servies u de tafel dekt, welke wijn u schenkt en wanneer de gerechten worden opgediend. De mogelijkheid bestaat dat wij het glaswerk, serviesgoed en tafelaankleding verzorgen. Dit betekent geen vuile vaat aan het einde van de avond. Het samenstellen van een wijnarrangement behoort tot de mogelijkheid maar u kunt ook uw eigen wijnkelder raadplegen.
Gezamelijk maken wij een menu op maat.
Impressions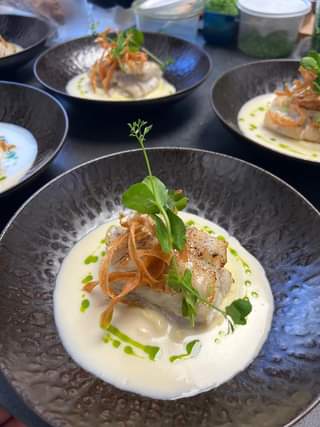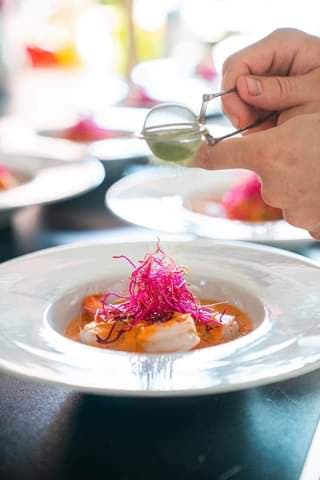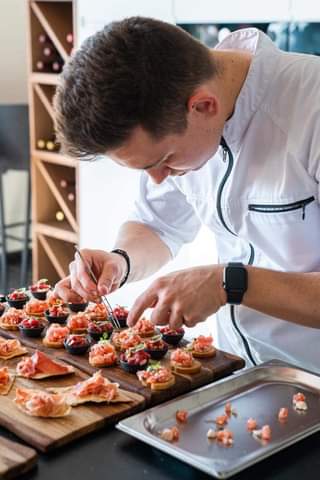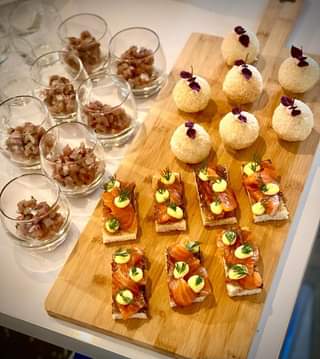 5 (5 reviews)
Everything was just perfect. Thanks for an amazing dinner!
Kirsten - Everything was just perfect. Thanks for an amazing
2023-10-29T23:00:00Z
Wat een top avond hebben we gehad met Konrad!! Hij is een echte vakman en daarnaast ook nog een heel leuk persoon om de hele avond in de keuken te hebben! Wij hebben genoten en bevelen hem zeer aan voor een heerlijk diner!!! Bedankt Konrad voor de leuke beleving!
Melanie - Wat een top avond hebben we gehad met Konrad!! Hij
2023-09-07T22:00:00Z
Heerlijk gegeten! Zeer professioneel te werk gegaan en alles super netjes achter gelaten! Konrad is zeker aan te bevelen als chef!
A guest
2023-07-09T22:00:00Z
Wij waren allen enorm tevreden van het eten en zouden jullie ook heel hard willen bedanken voor de heel leuke ervaring
Nicholas - Dank voor de culinaire beleving
Things you should know
Health and Safety
Insured when using the platform
Cancellation Policy
Free cancellation for 7 days before the event. Review the Host's full cancellation policy which applies even if you cancel for illness or disruptions caused by COVID-19.
Home made products by Chef Konrad Godlewski
Our chefs can sell mealboxes, dinner boxes, and other specialities, such as pasta or sauces
Chef Konrad Godlewski does not sell any products yet.
Other chefs like Chef Konrad Godlewski