Ravenstein, The Netherlands 🇳🇱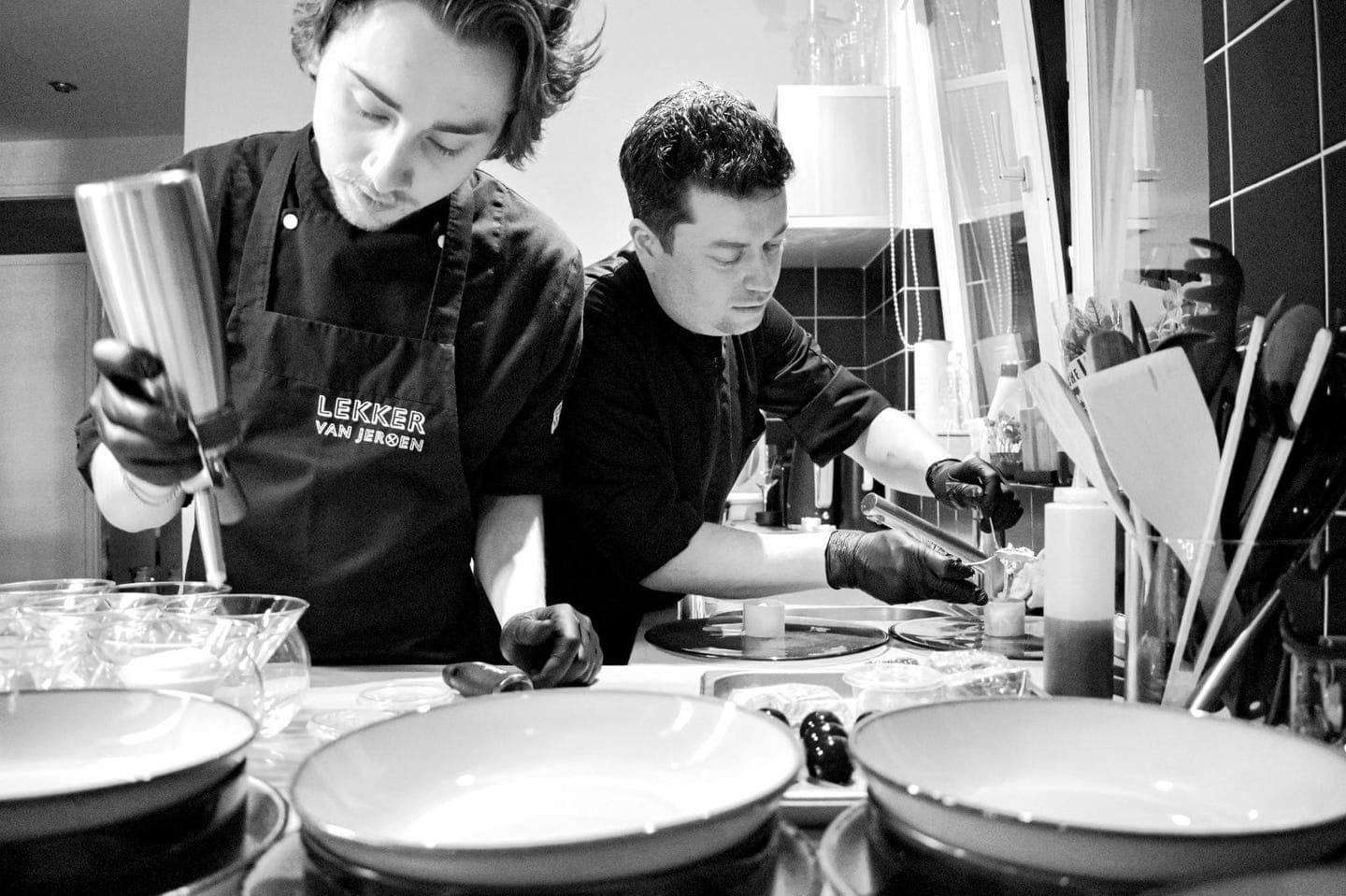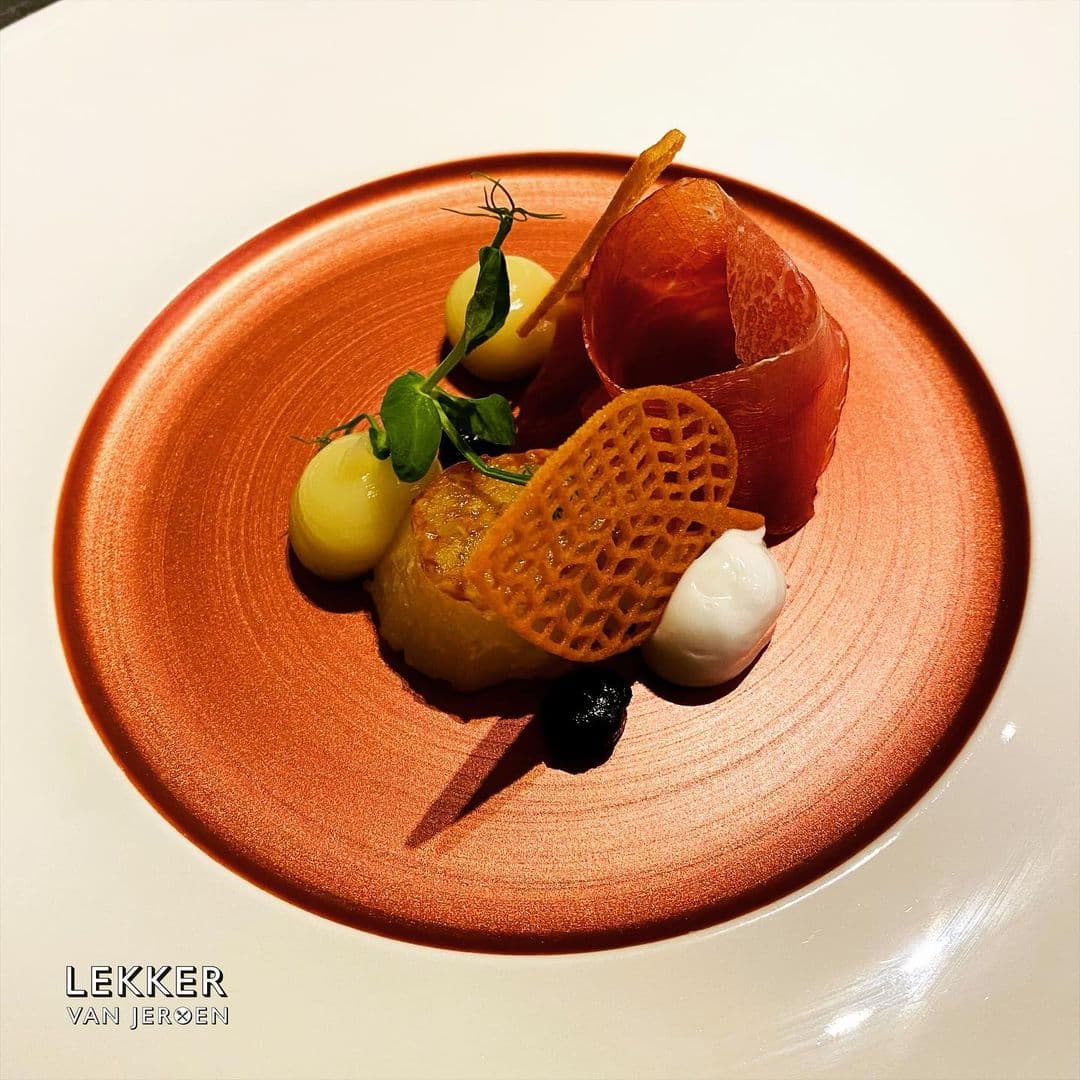 Preparation
Chef Jeroen will arrive 1 hour in advance of your event
Extras
Special tableware, rings that need to be hidden. Anything goes.
Clean
Your kitchen will be left cleaner than it was when Chef Jeroen arrived.
About Chef Jeroen
Culinary surprises, a nice atmosphere and sincere hospitality, that's what we always aim for. I make sure that your guests lack nothing and have a unique experience!
We do this with an enthusiastic and professional team. We work continuously on innovations in the field of flavors, catering and experience. We follow the latest training courses in the culinary, hospitality and organizational fields. All to meet the needs and wishes of you and your guests.
No stress and worries before and after dinner! We take care of that!
We are proud of our team and more than 6 years of experience in high level cooking at many locations. In recent years we have catered dinners in: Netherlands, Belgium, Germany, Austria, Ibiza & Curacao. From luxury kitchen to cooking in the middle of a forest, on a yacht at sea, with our guests on a trip, in the Austrian mountains and in the oldest brick oven in the Netherlands. Nothing is too crazy for us.
Other locations in the EU and beyond on request.
Jeroen has been working as a private chef since 2014. He has experience in top restaurants such as the Librije*** in Zwolle, Beluga** in Maastricht, the Cordial* in Oss and the NK cooking where he achieved 4th place. Jeroen provides a culinary and surprising dinner at home, amuses, freshly baked bread with butters and possibly matching wines or special beers make the evening complete.
2 Chefs with a passion for the job!
Jeroen provides with his enthusiastic and driven team complete luxury catering and dinners at home. Chef Jeroen and Chef Jelle are constantly developing the latest cooking techniques, courses and training. Both culinary and wine / food, hospitality, cocktails and coffee area. Since 2016 Jeroen provides culinary cooking workshops, master classes and trainings to Horeca Netherlands.
Impressions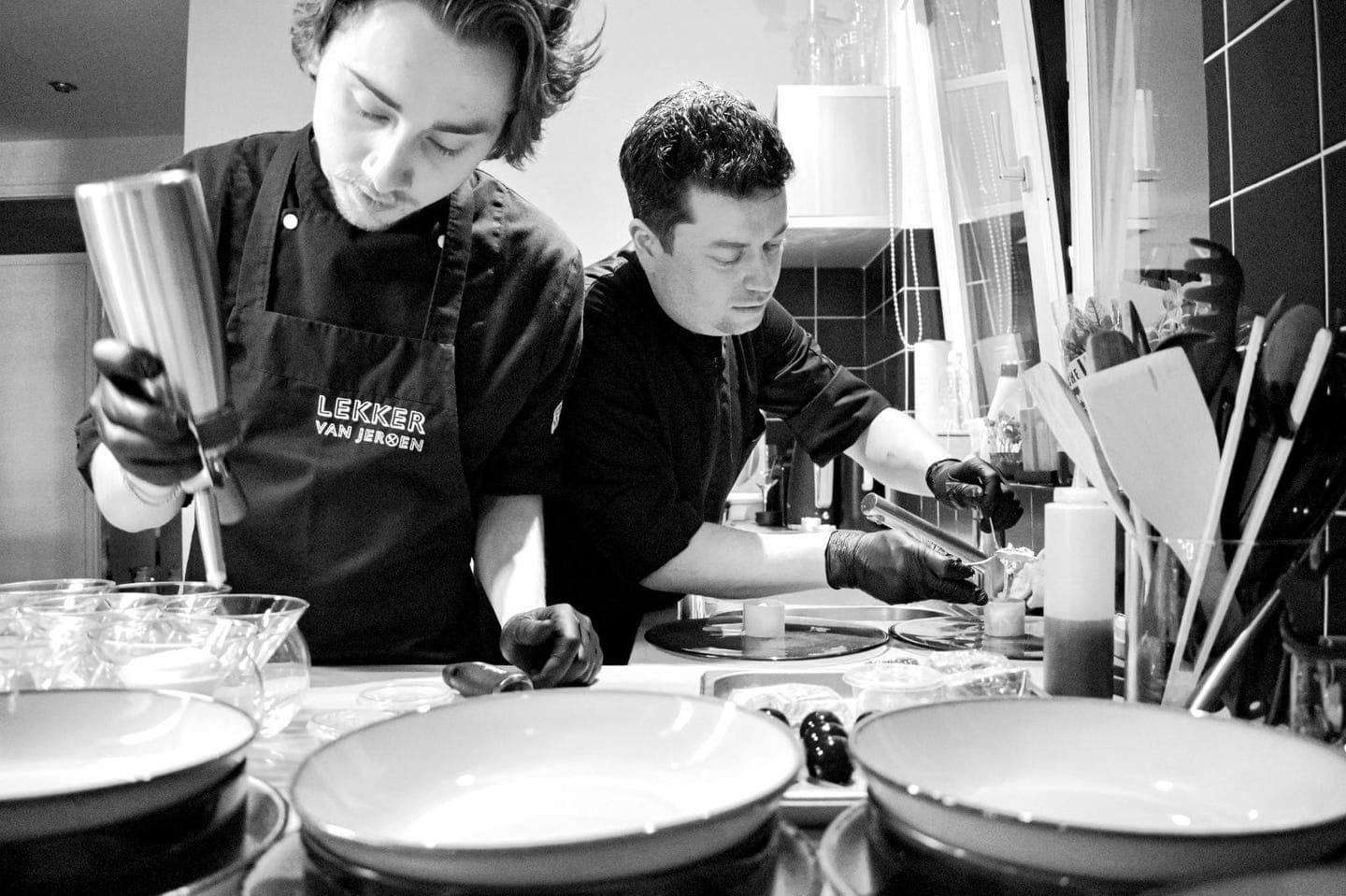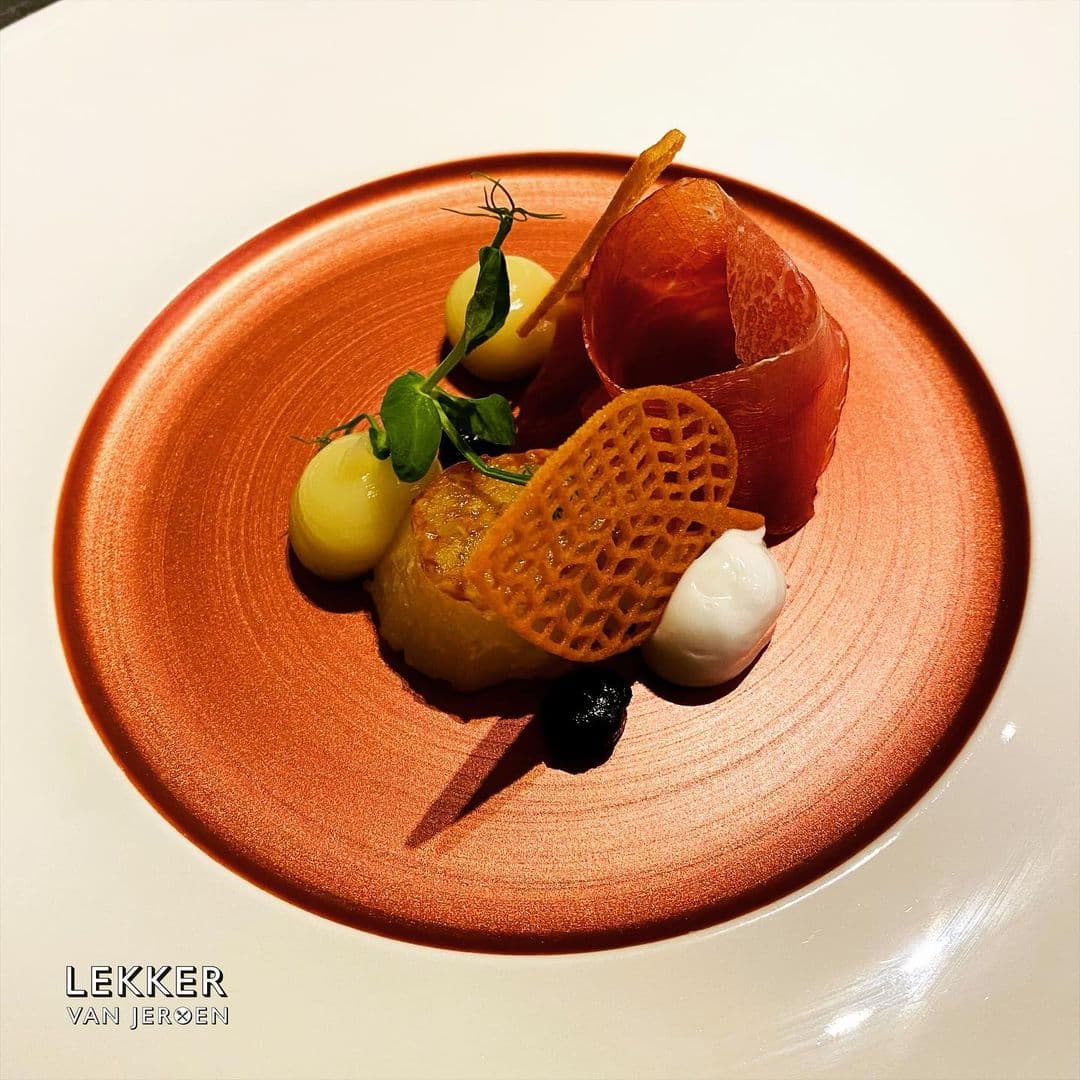 Things you should know
Health and Safety
Insured when using the platform
Cancellation Policy
Free cancellation for 7 days before the event. Review the Host's full cancellation policy which applies even if you cancel for illness or disruptions caused by COVID-19.
Home made products by Chef Jeroen
Our chefs can sell mealboxes, dinner boxes, and other specialities, such as pasta or sauces
Chef Jeroen does not sell any products yet.
Other chefs like Chef Jeroen